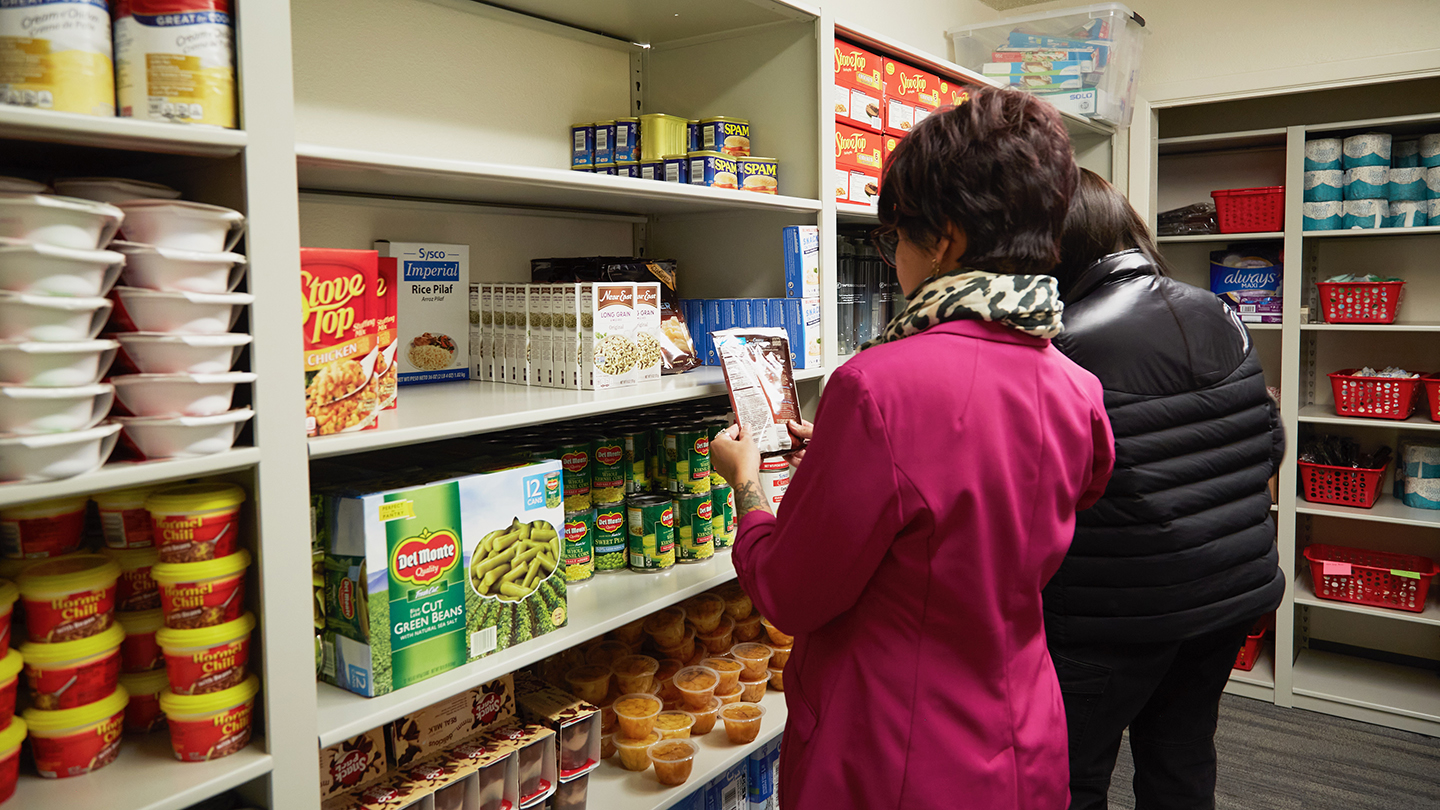 Find the Support You Deserve
---
The Cougar Support Center (CSC) is here to support any student in need of additional assistance with meals, housing, clothing, and more. CSC is a safe space and part of Taft College's mission to provide a quality education to everyone who wants it, no matter their financial standing or background.
You don't have to let anything stand in the way of your education. CSC offers financial assistance, a nutritious and sufficient food pantry, a clothing pantry, housing assistance and support, technology, and transportation.
The Cougar Support Center is located west of the Taft College Student Services Administration building. Students are welcome to walk-in to become familiar with the location and explore what's available in the food pantry and clothing closest. The Cougar Support Center lounge is also available for students who need a place to relax between classes.
Interested in getting support from CSC? Submit a request.
Join the Food Pantry Party
The Cougar Support Center runs a thriving, bustling Food Pantry. The Food Pantry includes non-perishables, toiletries, hygiene products, and even clothing. Students can also request a $25 grocery gift card and/or a meal voucher for the Taft College Cougar Café. Eligibility for grocery gift cards and meal vouchers are dependent on each student's financial aid. Grocery gift cards request can be made once a month. Perishable items are available periodically.
Food Pantry Reminders
Food item maximum: 15 total, no more than three of one item
Hygiene product maximum: Eight total, no more than two of one item
Maximum: No more than three
Towels, face cloths, blankets maximum: One of each, per semester.
Clothing (students can choose during a visit to the center)
On-Campus Resources
---
If you need some extra help with basic needs but don't know where to turn, Taft College is here. Explore the different resources available to every student.