Become Part of the Taft College Foundation
---
The Taft College Foundation is dedicated to supporting student success through fundraising and the development of community relationships. Taft College is committed to providing quality academic and career technical training to all students, no matter their economic status, experience, or barriers. The Foundation, created more than 20 years ago, is committed to maximizing philanthropic support from individuals, corporations, and the private sector.
Donations support scholarships, sponsorships for student books and educational materials, innovation and resources for programs, classroom construction, and much more to elevate programs, opportunities, and access.
We encourage you to read more about our partners and initiatives, and ways to give. Your gift will truly make a difference and be a real steppingstone for vibrant, dedicated students.
Make a Difference
When you support Taft College, you elevate education innovation and increase the opportunities and access to education for all. Your gift really matters.
Your Gift Impact
The Taft College Foundation is a non-profit 501(c)3 dedicated to supporting student success. We are deeply grateful for our donors. Your financial gift does more than impact the lives of our students. It elevates and enriches families, communities, and companies that are a part of our graduates' lives. Become a donor to the Foundation today.
Your Donations Really Make a Difference
$100: A grant toward textbooks for a new student
$250: Supports tutoring for a STEM student over a semester
$500: Pays for two textbooks for a science or technology student
$750: Supports faculty innovation grants to strengthen student learning
$1,000: Supplies an underserved, first-generation college student with support for unexpected expenses
$2,000: A year's worth of fees, books, and supplies for a veteran who is a full-time student
$3,000: Provides needed equipment for cutting-edge technological instruction
$5,000: Educates a student in the high-demand fields of Engineering and Dental Hygiene

Have questions? Contact us for more information.
Alumni and Students: Join Taft College Multiply!
Taft College Multiply is your own social media networking platform only for Taft College alumni and students. By integrating with your Taft College social network, and cultivating a culture of helping and giving back, you will be amazed how vibrant your Taft College community is! Learn more.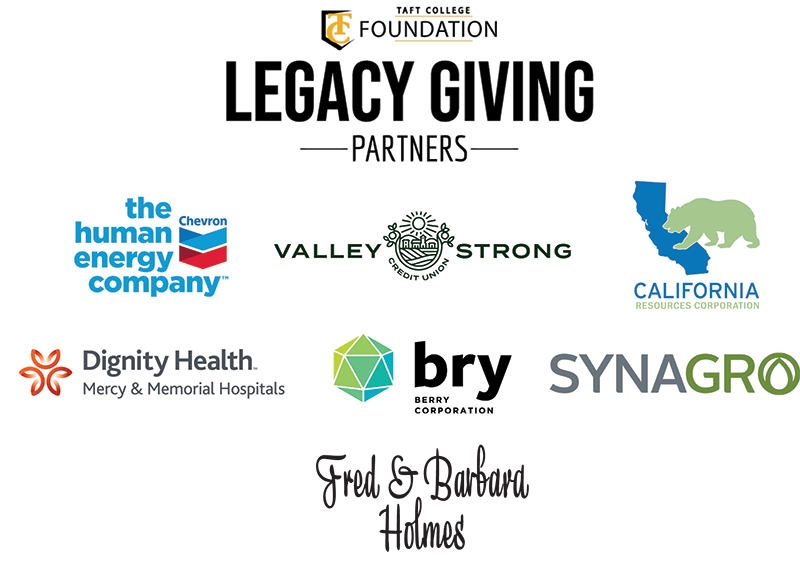 Useful Links