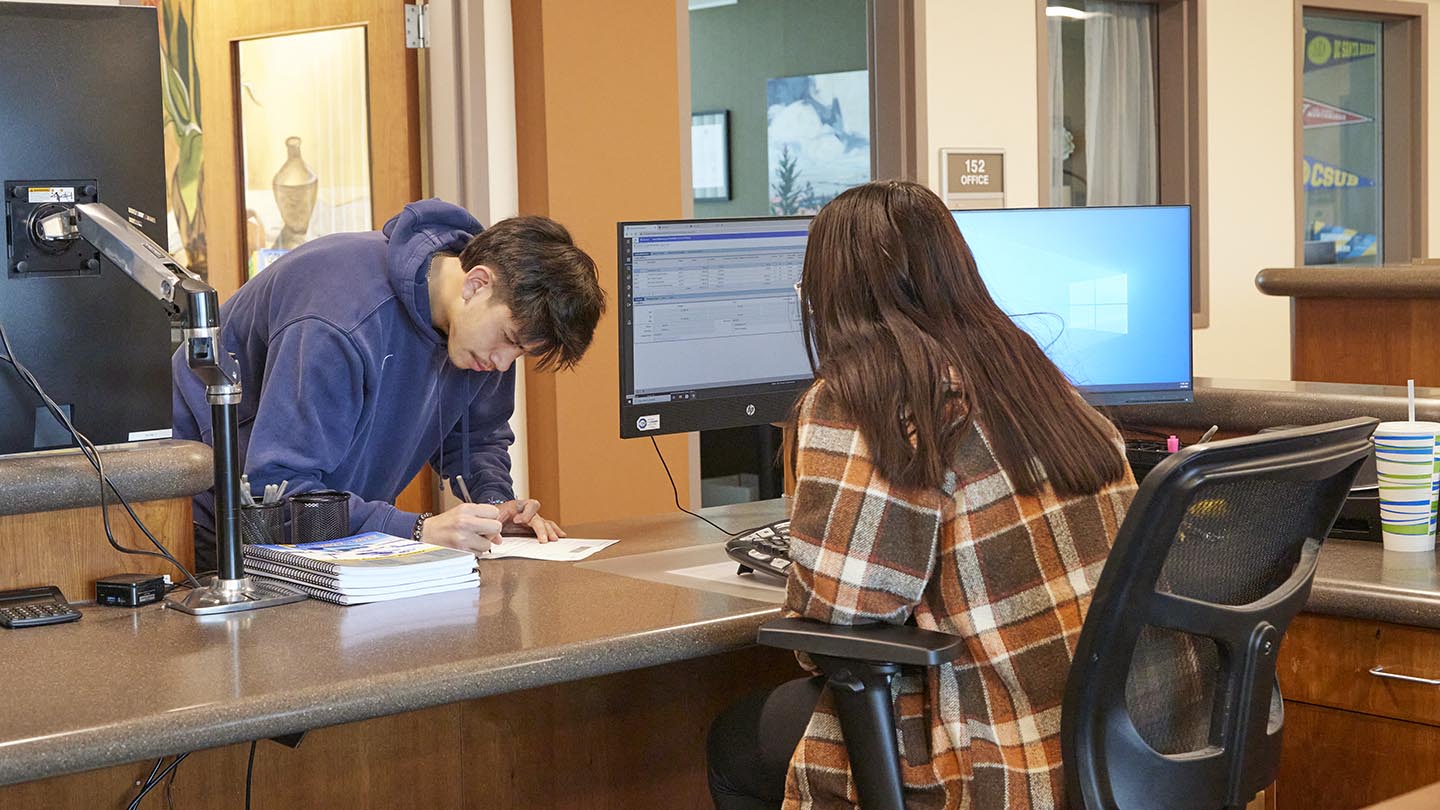 Register and Start Your Future
---
Registering for classes at Taft College is quick and easy. However, there are items to consider, such as prerequisite clearance, important deadlines, what to do if your classes are full, and how to monitor your progress. Let's figure it out together.
Registration Made Easy
Registration goes smoothly when you do just a little bit of preparation. Follow these steps before you hit the 'Register' button.
Review the course schedule
Obtain prerequisite clearance
Identify when you're eligible to register
Understand what the drop/add period is and the consequences of not adhering to the timeline
Meet with your academic counselor to discuss your goals and desired degree or certificate
Prepare to register with Academic Counseling
Time to Register
Feeling prepared and ready to register? Follow these steps.
Register for classes online using Cougar Tracks, or on-campus with a counselor or advisor.
Username: Student ID Number (A00__________) Password: birth date (mmddyy)
Before you register, make sure all prerequisite requirements have been met by either completing the prerequisite class or by assessment.
Familiarize yourself with Degreeworks, a tool that can help you easily track your academic progress.
Add-Drop Deadlines
Add-Drop Deadlines (PDF): Fall 2023 Classes