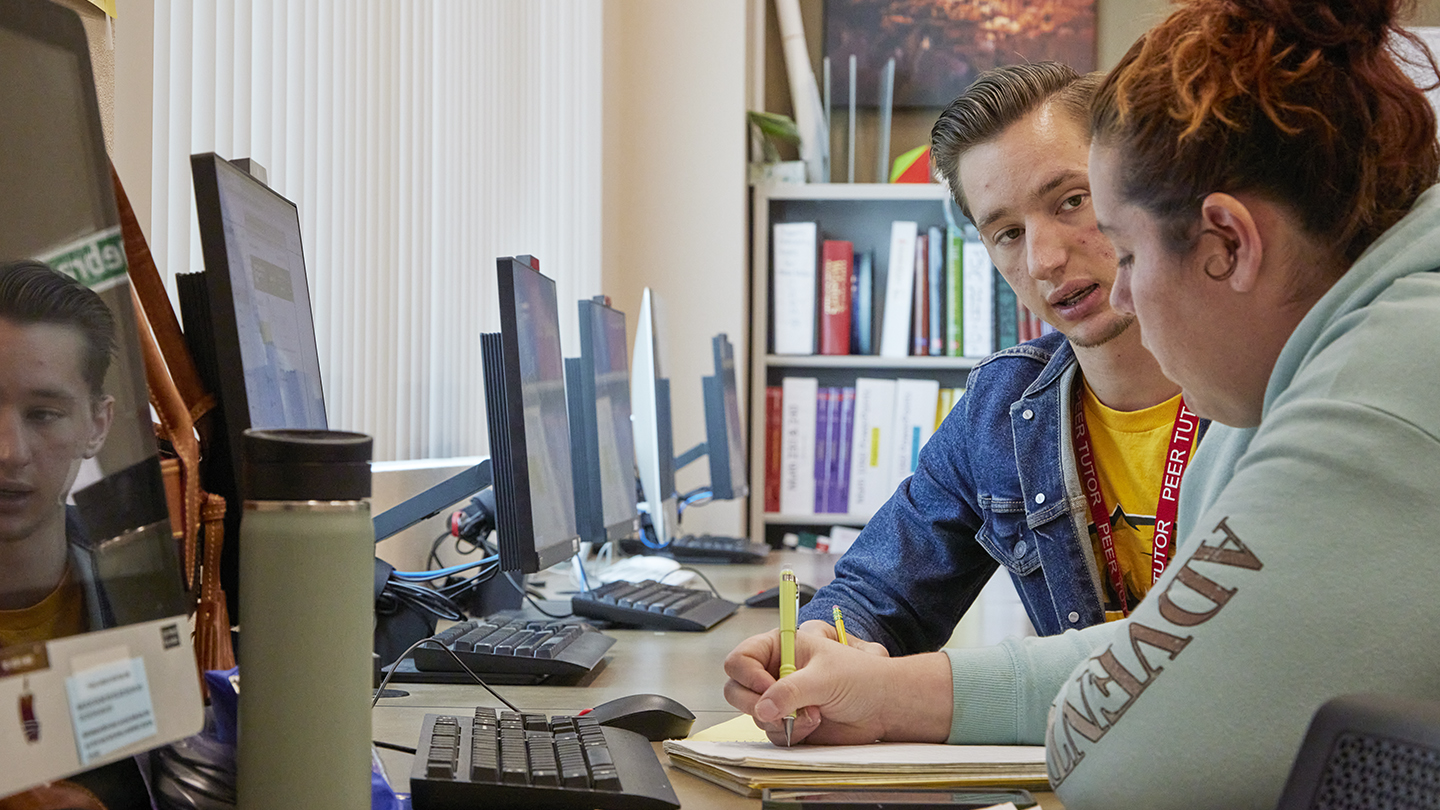 Disabled Student Programs and Services (DSPS)
Disability Support Programs and Services (DSPS) focuses on serving students with disabilities through assistance in acquiring academic knowledge at all levels, promoting a life-long desire for learning, developing, and increasing the understanding and appreciation of diversity, and aiding in preparing students for personal, academic, and vocational success.
Through a collaborative process with Taft College instructors, staff, and with local, state, and federal agencies, we endeavor to align students with appropriate services during the transition to college – and beyond.
What We Do
DSPS provides support services and accommodations to students with disabilities so they can participate as fully and equitably from the college experience as their non-disabled peers.
Examples of services through DSPS include, but are not limited to, the following:
Assessment for learning disabilities
Specialized counseling
Interpreter services for hearing impaired or deaf students
Note-taker services
Reader services
Alternate media
Access to adaptive equipment and assistive technology
Registration assistance
Skill training
Learning skills
Time management skills
Organization skills
You can access the Alternative Media Services Request form online.
Eligibility
Students are eligible for the program after verification of disability that precludes the student from fully participating in general education without additional specialized services. Specific services and accommodations for each student are determined on a case-by-case basis and only authorized by DSPS faculty.
To Request Services
Once admitted to Taft College, here are the steps to request services through DSPS:
Complete a Request for Services Form (PDF). Email the completed Request for Services form to dsps@taftcollege.edu. DSPS staff will review the request and reply via email to the student with an Intake Packet and a request to schedule an Intake appointment. If you are unable have the means to print the Intake packet, there are hard copies available at the DSPS office, which is located in the Student Services Administration Building.
Complete the Intake Packet and bring it to the Intake appointment. DSPS offices are located in the Student Services Administration Building.
Bring documentation of disability and/or request a Learning Disability assessment at the Intake appointment.
During the appointment, the Intake Packet will be reviewed with a DSPS faculty member.
Next Steps, If Eligible for Services
Obtain an accommodations card – and get a new one every semester.
If authorized, schedule an appointment with the DSPS High Tech Access Specialist for training and usage of assistive technology.
Schedule a counseling appointment with the DSPS counselor for education planning and registration assistance.
Check out authorized technology or equipment.
Discuss accommodations with instructors.
Complete the Academic Accommodations and Education Plan (AAEP) each year.
Follow up and let us know how you are doing. It is a requirement of the program to have two contacts during an academic year with DSPS faculty.
DSPS staff and faculty are here to serve students with disabilities and level the academic playing field. While the authorization of accommodations is a primary function of the department, Taft College DSPS faculty assist in registration or educational planning, and provide strategies for studying, handling disability-related issues, and promote self-advocacy.
Contact Us
If you have any questions, please contact us at (661) 763-7799 or dsps@taftcollege.edu.
DSPS Links