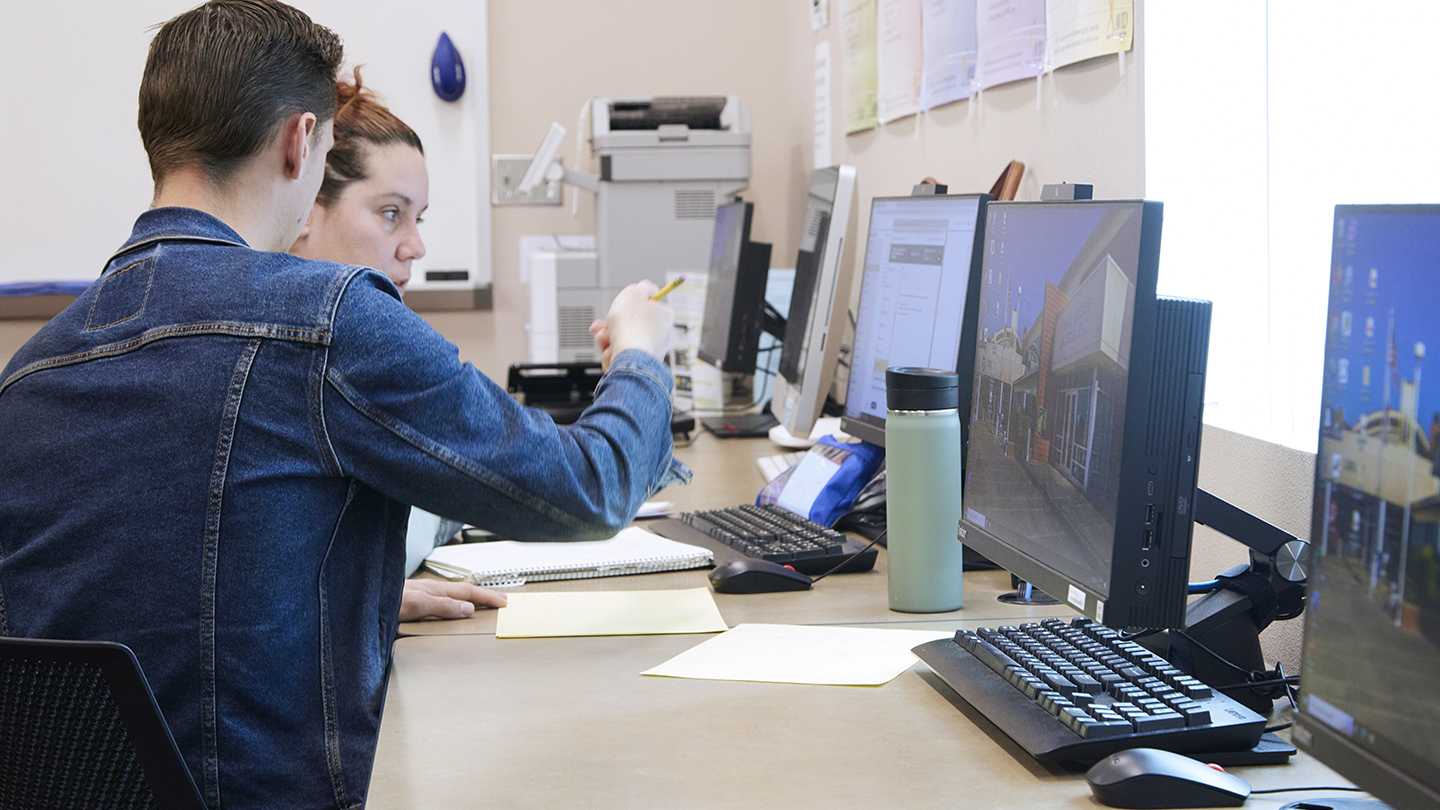 Whom We Serve
To access the High Tech Center, students must first be verified as having a disability. If you think that you have a disability that is affecting your ability to study and learn in your classes, we encourage you to call 661-763-7799 or email dsps@tafcollege.edu to schedule an appointment today!
What We Do
Depending on the students' preferences and needs, the High Tech Center produces alternate media formats of textbooks and school materials. The formats we may offer students are:
DOC
DOCX
PDF
RTF
Braille
Large-Print
KESI (for Kurzweil)
Learning Ally daisy book (human recorded audio book with navigation)
Bookshare daisy book (synthetic voice recorded audio book with navigation)
NOTE: Students who would like to listen to an MP3 version of books are encouraged to make their own by using one of the free assistive technology programs in the High Tech Center or at home.
Assistive Technology Software and Tools
The High Tech Center offers a wide variety of assistive technology programs and tools that will help students in their coursework at Taft College. Once students qualify for support services, the High Tech Access Specialist will discuss the various programs in the High Tech Center from which students may benefit. Students will then meet individually with the High Tech Access Specialist to receive training on how to use the selected program(s). After individualized training is complete, students are encouraged to come to the High Tech Center during their free time and to use the skills that they have learned. Further assistance and/or training sessions can be requested as necessary.
Technology Programs and Tools We Offer
A variety of programs and tools is available, including:
Kurzweil 3000
Premier Literacy
ZoomText
Job Access With Speech (JAWS)
Dragon Naturally Speaking
Learning Ally
Bookshare books
E-type Word Prediction Software
Flatbed scanner for converting books to electronic text
Livescribe Pen and Notepads
CCTV for magnification
Sorenson video phone for Deaf population
Braille embosser
Voice recorders
iOS apps recommendations for students with disabilities
Contact
If you have any questions, please contact Arnar Abbott, High Tech Center Access Specialist, at 661-763-7977, via fax at 661-763-7758, or by email at aabott@taftcollege.edu.
Location
The High Tech Center is located in the Student Support Services wing of the Administration building. When you enter the building, go past the student waiting area, and turn left. The High Tech Center will be at the end of the corridor.
View a Map to the High Tech Center (PDF)
DSPS Links