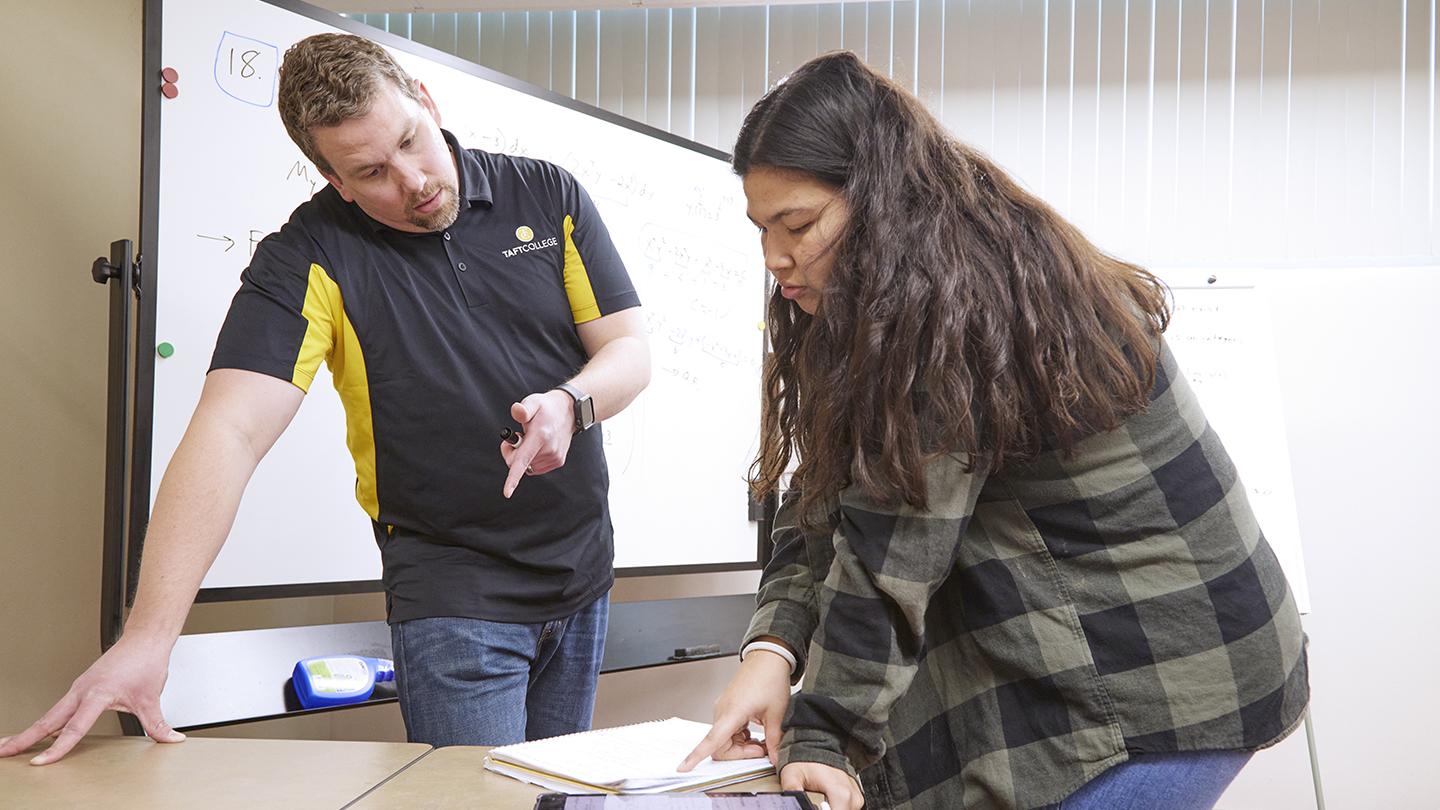 The Learning Center at Taft College
The Learning Center provides Taft College students access to learning assistance and academic support to increase students' success, retention, and persistence. Our services include walk-in tutoring, small group tutoring, one-on-one tutoring appointments, and supplemental instruction.
Need help? Schedule an appointment today.
Our Mission
Our mission is to enhance students' ability to learn, apply knowledge, and to help students develop critical thinking skills. We are here to assist you to:
Improve your study skills to better understand content and concepts.
Increase your self-awareness and develop study and learning strategies.
Expand your critical thinking and problem solving skills.
Take an active role towards your academic success
Our Tutors and SIAs
Learn about our tutors, Renae Ginther, Wei Hill, and Orion Wise, and how to contact them.
Student Tutors
We have a great team of Student Tutors on campus who are dedicated to assisting students get through difficult material – from understanding "big concepts" to developing the learning strategies needed to help you retain information and solve problems on your own.
Additional Resources
Academic Counseling
Taft College has all the support services and academic counseling to make sure that you thrive here.
Our team of counselors are committed to serving all current and prospective students in their personal growth and academic success at Taft College. Whether your goal is to obtain an Associate's degree, transfer to a four-year college or university, or continue in your own professional development, our counselors will guide you in developing a plan to achieve your personal and vocational objectives.
Make an appointment with a counselor today to get started.
You can make an appointment in person at the Counseling Department in Student Services (1st Floor) or by phone at (661) 763-7748.
Learn more about academic counseling.
Taft College Library
The Taft College Library is your number one resource for books, academic research, special collections, tutorials, and more.
Start your search right away with our easy to use online search, library guides, and A-Z database. Need help from library staff or want to reserve a Group Study Room? Visit the library in-person and discover a new book while you're here.