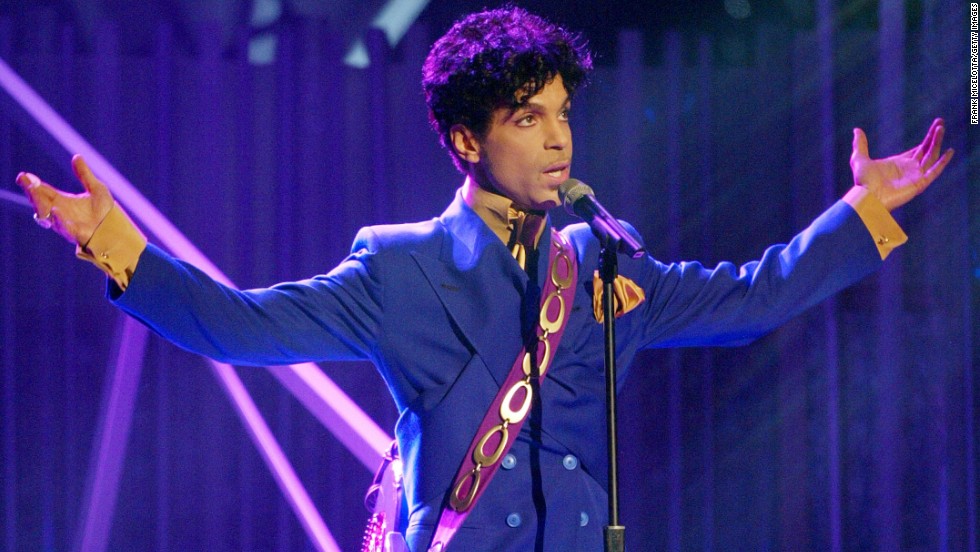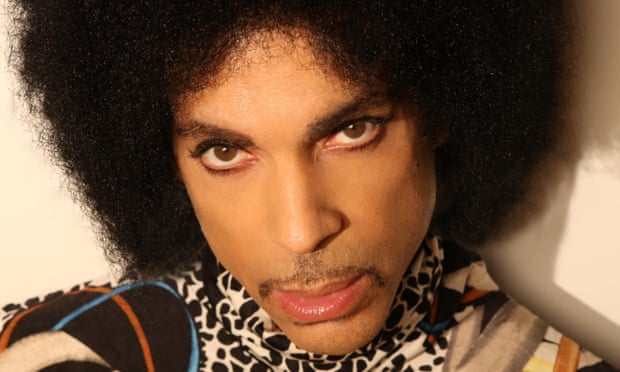 The Artist Formally Known as Prince
By Veronica Renaker
"Famously reticent and perennially controversial, Prince is one of the few pop superstars who remains, largely, an enigma. A fixture of the pop canon, Prince is widely held to be the greatest musician of his generation." -Thorne
Prince Rodgers Nelson was born on June 7, 1958, in Minneapolis, Minn. to Mattie Shaw and John L. Nelson.
Both of his parents had a musical background which greatly influenced Prince at a very young age. His mother was a jazz singer, and his father was not only a lyricist but also a pianist for a band by the name of the "Prince Rodgers Trio." Born epileptic, young Prince felt powerless and different from those around him.
Other children would constantly make fun of him for his name and height which in turn he overcompensated for by behaving very "extra" and "flashy." During these lonely years, Prince taught himself to play piano, guitar, and the drums. Little did those children know they were messing with a future world renowned lyrical and musical genius.
Unfortunately, down the road, Prince's parents divorced leaving him heartbroken and confused. He often had to travel back and forth which caused much turmoil and tension between his relationship with both his mother and father.
The relationship between Prince and his stepfather could best be described as tumultuous. This led to Prince running away from home and later he was adopted by his neighbors, the Andersons. According to an interview with Rolling Stone in 1985, Prince spoke a matter-of-factly regarding why he "toyed" with early interviewers in regards to his parents and adolescence.
"I used to tease a lot of journalists early on," he says, "because I wanted them to concentrate on the music and not so much on me coming from a broken home. I really didn't think that was important."
"What was important was what came out of my system that particular day. I don't live in the past. I don't play my old records for that reason. I make a statement, then move on to the next."
"Since his first album, Prince has delighted fans and defied expectations while pursuing his own creative imperatives," Thorne said.
Shortly after moving in with the Andersons, Prince quickly became close friends with Andre Anderson who shared his love, passion, obsession, and curiosity for the music industry. In high school, both Prince and Andre preformed for the first time in their newly organized band Grand Central (later known as Champagne) which Prince would come to recall the feeling as "Electric."
Champagne didn't last long but the two later enlisted the help of Prince's cousin Pepe Willie which was the start of a new group called 94 East. The group only lasted four years but not without success. After releasing his second album aptly named Prince, his star began its trajectory to the moon. The album quickly went platinum primarily due to the success of his two singles, "Why You Wanna Treat Me So Bad?" and "I Wanna Be Your Lover." From there on out Prince's fame and musical recognition only skyrocketed.
After releasing Purple Rain, which quickly became known as the world's best album ever, Prince ran into some trouble. As a teenager, Prince signed with Warner Bros. in which the collaboration proved to be very influential for both parties involved. As Prince exploded with popularity and fame, his ideas never once faced a hindrance. Many have said that his work ethic was impeccable. 500 songs of Prince's were not released despite his eager pleas to Warner Bros who claimed that releasing that many would only, "saturate the market and dilute demand for the artist's music" (Rolling Stone).
This infuriated Prince and started what has been noted as one of the boldest career moves in Rock N' Roll history. In 1993, Prince made headlines after telling the world that he would no longer go by the name of Prince, and that in place he would prefer to go by a "Love Symbol ." "It is an unpronounceable symbol whose meaning has not been identified. It's all about thinking in new ways, tuning in to a new frequency," he wrote in a statement to Rolling Stone Magazine at the time.
Mass media as we know it exploded, referring to him as, "The Artist Formally Known as Prince." Following this bold display of what he referred to as a rebellion against slavery, Prince or "The Artist Formally Known as Prince" quickly started to detach himself from the label in order to make his point of not wanting his creative freedoms to be tied down in order to make quick cash.
"He felt that the contracts at the time were onerous and burdensome," says John Kellogg, assistant chair of the music business management department at Berkley College of Music.
"He rebelled against that," according to BBC News. During this time "Love Symbol" would perform with the word "SLAVE" written across his cheek in order to make a statement to the public that Warner Bros. and other labels were willing to use talent as pawns in order to maintain power and gain wealth.
After his contract with Warner Bros. ended, Prince went back to his originally acclaimed name and worked without a label to avoid restraints of the music industry. Prince went on to release several more albums that received world-wide recognition after going platinum. He also became the first artist to release an album online which granted him a Webby Life-Time Achievement Award for his innovative purposes of the internet to sell and advertise his music.
"I never really got off on awards so much," Prince said. "I think it's more for the people who give them and also for the fans. I get a lot of props from people in the street and a lot of love and congratulation, pats on back, so it's a good feeling you know the after-effects."
On April 21, Prince, only 57 was found dead at his Paisley Park apartment in Minnesota. Several weeks prior to his death his public relations firm stated that he was sick with influenza after his plane made an emergency landing.
After a four-hour, autopsy the cause of Prince's death has yet to be released to the public. However, a statement by the chief medical examiner said that release of the full results may take several weeks.
The world mourned, stunned with the news of his death, and purple lights were lit in homage.
From being inducted into the Rock N' Roll Hall of Fame in 2004 to having sold more than 100 million records, receiving seven Grammys, an Academy Award, and a Golden Globe, Prince will be remembered in history as the one of the most talented musical geniuses of all time.